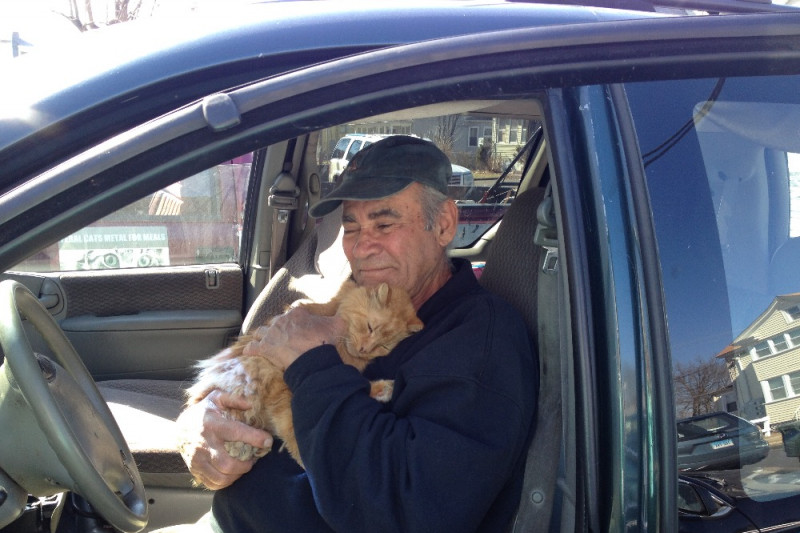 Willie Ortiz is 76 years old, but he hasn't let that keep him from making a big difference for the cats in his community. The retired gentleman has been feeding feral and stray cats in his Connecticut community every day for more than 20 years. He drives 22 miles each day in his truck to 16 different stops to distribute food paid for with his own money. To help cover the costs, Willie had been collecting and selling scrap metal. Now he has help.
In February 2016, shortly after a story about Willie ran in the Hartford Courant, Willie's friend, Kathleen Schlentz, set up a GoFundMe page, "Spay, Neuter & feed feral cats," (sic) to raise money for Willie's good works. As Willie told People, "I was praying for some help, and the help came, and I was so glad that it came." As of June 12, 2017, that help has raised more than $ 36,000 to help Willie buy supplies and care for community cats.
Originally the goal was only $ 5,000. The fundraiser was meant to honor "the work that Willie has been doing for feral and stray cats in the Hartford and East Hartford, CT areas." His friends noted that Willie "has not missed one night of feeding despite the rain, snow, freezing weather or his own health issues."
Read more about Willie Ortiz and his efforts to help homeless cats.