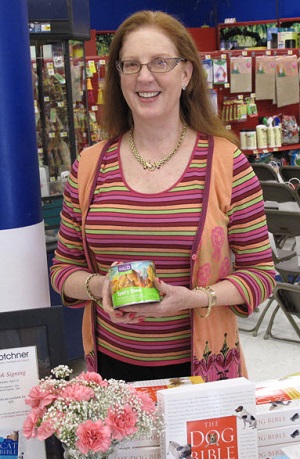 We have had some bitter cold weather in the Northeast this winter, and of course there are many states where temperatures either side of zero are common throughout the winter months. Those temperatures pose a very real danger to dogs, and people seem to be unaware of how harmful it can be for a dog to be outside more than briefly to "take care of business."
Just because your dog has a fur coat, don't take it for granted that it's all he needs to keep him warm when the temperature drops. And just because he dashes outside full of enthusiasm to play outdoors in the snow, doesn't mean he is safe to stay out there for an extended amount of time. If your dog has a thin coat like a Weimaraner, Doberman Pinscher, or Coon Hound – and especially if it's a thin-coated breed intended for a warm climate (for example, the delicate Italian Greyhound) – you must provide him with a coat for protection against the cold when he goes outdoors for any amount of time.
A sweater vest is probably the best protection, since it holds in all the dog's natural body heat and you can layer it with a coat on top. Choices of dog coats these days run the gamut from light down puffer jackets to polar fleece, neoprene and Polartec – the main function being to hold in the dog's body heat and keep the core of his body warm.
Also, you must limit him to only short forays outside when it gets really cold, even if he appears to be enjoying himself. Don't make the mistake of thinking that just because you have a strong, energetic Labrador he can't suffer from prolonged exposure to extremely cold temperatures.
When the temperature outside is low, the longer a dog stays outside, the greater risk he runs of developing hypothermia, which is a dangerous drop in the dog's core body temperature. By the time he shows any of the warning signs, it means his core temperature has already dropped to a seriously low l\level.
WARNING SIGNS OF HYPOTHERMIA
* Intense and prolonged shivering
* Weakness or lethargy (especially if the dog is normally active)
* Disorientation or confusion (not responding to commands, walking in circles)
* Loss of interest in playing or even walking (may lift paws one at a time)
If your dog displays any of the symptoms on the warning list you must bring him indoors to a warm environment immediately. A dog whose core temperature has lowered will shiver violently in a rapid attempt to speed up his metabolism to generate warmth: you need to supply that heat for him. Get him into the warmest room in the house, then crank up the heat and wrap him in warm towels or blankets.
You can do this by first wrapping him in a fleece or quilted blanket, then throwing some towels and blankets in the dryer on high, where they will heat up quickly. Then you can wrap him in those. Stay with the dog until he stops shivering. Once he is rewarmed, encourage him to eat and drink, which will generate more warmth and replenish the energy he expended while shivering. If he does not improve, or gets worse, get him wrapped up as warmly you can and take him to the vet on an emergency basis, calling ahead to let them know you are coming and why.
Water Tips (inside and outside your dog) for Cold Weather
Drinking water: Make sure your pet is drinking enough water, because dogs can get dehydrated in the cold weather. If your dog is a reluctant drinker, put a little chicken broth (Better than Bouillon is a healthy broth concentrate without the MSG often found in bouillon cubes) or sprinkle a little Halo Dinner Party into water to make it into a tempting beverage.
Baths: If you usually give frequent baths to keep your pet dander-free, don't wash him as much in the winter months. Instead, brush him frequently to increase circulation to the hair follicles and promote hair growth, which is important in the winter. When you do give a bath, use a dog moisturizing shampoo and/or a dog-coat conditioner like Halo's Cloud Nine herbal shampoo to minimize the drying effects that baths can have in the cold, dry winter months.
Tracie Hotchner is the author of THE DOG BIBLE: Everything Your Dog Wants You to Know and THE CAT BIBLE: Everything Your Cat Expects You to Know. She is also a renowned pet radio host and producer, having spent 7 years on the Martha Stewart Channel of Sirius/XM with CAT CHAT® and even longer with her award-winning NPR radio show DOG TALK® (and Kitties, Too!) that continues to broadcast in the Hamptons and the Berkshires. Her most recent accomplishment is the pet talk radio network she has created on the Internet called The Radio Pet Lady Network.